Training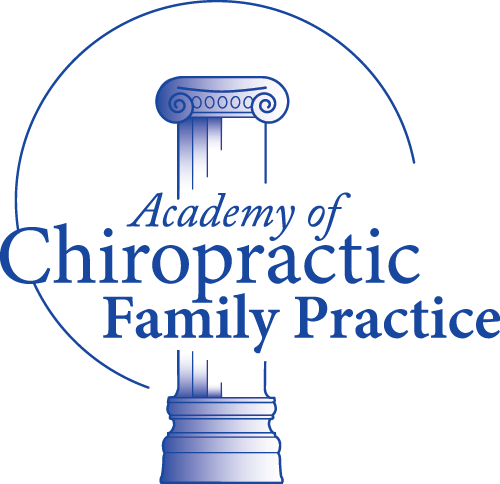 ICPA Diplomates assume the leadership role within the profession through ongoing participation in research and public education. ICPA Diplomates hold the honor, privilege and responsibility of carrying the torch for family chiropractic into their practices. 
Upon successful completion of the Diplomate Program, chiropractors receive the designation: Diplomate in the Academy Council of Chiropractic Pediatrics, or DACCP. 
ICPA Diplomate Program Overview
The purpose of the Diplomate Program is to offer chiropractors the educational and clinical experience to confidently and proficiently care for pregnant women and children. The intent of this program is to empower the chiropractor to expand the chiropractic family lifestyle within the community, country and the world.
The Diplomate Program is a 400-hour program completed in two 200-hour parts. Part one is the 200-hour ICPA Certification Program, consisting of 20 seminars and a final exam. Part two consists of ten Diplomate-specific requirements that demonstrate clinical implementation of what was taught in part one. Most Diplomate requirements are in-office clinical applications and research projects. In addition, travel and expenses have been significantly minimized for the course work to allow the requirements to be more conducive to the practitioner's schedule.
The Diplomate Program is endorsed and certified by the Academy of Chiropractic Family Practice. 
Prerequisite
All chiropractors who are currently enrolled in or who have completed the ICPA Certification Program are eligible to begin part two towards Diplomate status.  Additionally, all candidates applying for their Diplomate status must be up-to-date on the most recent Webster Certification requirements.
Diplomate Program Requirements
The ICPA Diplomate Program has 10 requirements, each designed to be a huge asset to your practice growth and success. All requirements must be completed within 2 years of the date that you apply. 
View all Diplomate Requirements  »
How to Register
Chiropractors can register at any time during the ICPA Certification Program. In order to apply, there is a $100 fee and a short essay requirement. Go to Your Account and select the Diplomate tab, then select Enroll. The ICPA Diplomate Coordinator will contact you when your application has been accepted. 
Payment Options
Pay in Full: 1 payment of $3000. Payment must be made in full once your application is accepted. 

Auto-Payment: 3 payments of $1100. The first payment is due once your application is accepted. Two more payments of $1100 will be charged to your card on file quarterly on the fourth and eighth months from your initial registration date.
CE for Maintenance of Diplomate Status
Every two years, 12 hours of continuing education are required to maintain Diplomate status. Learn more: Continuing Education Requirement