About
What if there were an organization that recognized your own unique expression and human potential? What if that same organization represented the most highly trained practitioners who could provide specific, gentle care so that you could function at your greatest capacity? What if this organization of practitioners knew how to care for children by honoring women throughout their pregnancy and motherhood?
Imagine if doctors truly supported a woman's innate right to make informed choices for her own family. Imagine if a safe community of empowered parents existed to support a mother's inner guidance and the desire to grow.
These are the principles and promises of the ICPA and its community of 7,000 doctors of chiropractic. These 7,000 ICPA members have come together to serve families. Family is the heart and home of our human potential. The loving and gentle care of chiropractic for each individual strengthens the family, strengthens the community, and opens the possibility for a greater tomorrow. 
Welcome to the ICPA and our avenue for bringing chiropractic principles into practice for a more purposeful and fulfilling family life. 
Our Vision
"Chiropractic Today for a Better World Tomorrow."
What began as a dream from our founder Dr. Larry Webster in 1986 to better train chiropractors in family care has grown into a global mission to support the health and well-being of families worldwide.
Our Mission
The ICPA's mission is to establish and advance the chiropractic family lifestyle. 
Fulfilling the Mission
The ICPA mission is fulfilled by engaging and serving family chiropractors worldwide through evidence-informed practice, supporting excellence in professional skills, and delivering educational resources for family well-being.
We conduct research to discover what's possible.
The ICPA promotes a scientific approach to clinical practice, supporting membership involvement in research publication, establishing and overseeing a Practice-Based Research Network and correlating research findings to establish protocols of care.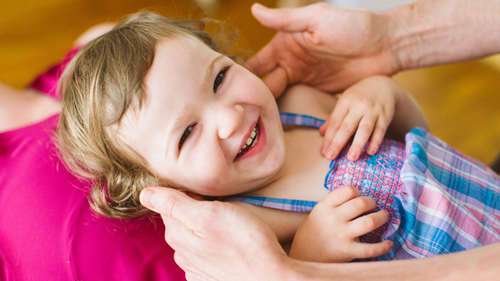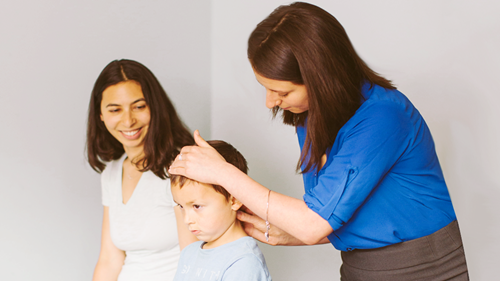 We train chiropractors to better serve families.
ICPA provides advanced training in chiropractic philosophy, science and art, offering certification through our training program. Our focus in teaching lies in covering all aspects of family well-being from conception, pregnancy, through the care of infants and children. 
We teach the world about chiropractic family well-being.
There is much more to health and well-being than just freeing the body of disease and pathology. Chiropractic allows the body the very best ability to adapt to the environment and to the stressors we are subject to. The ICPA offers resources to the public on the safety and effectiveness of chiropractic care for children and in pregnancy.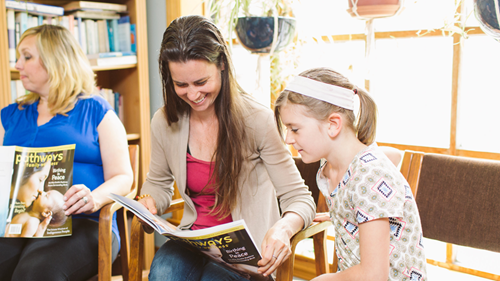 Our Members
Community in chiropractic is important to us in creating wellness in the world. Our contributing members foster collaboration within chiropractic and inter-professionally. With over 7,000 chiropractors participating in the ICPA vision and mission we are expanding awareness of the chiropractic family lifestyle.

Giving Birth to Health
Salutogenesis is a term meaning the creation of health. Its focus is on health, well-being, and improved quality of life. In contrast is the pathogenic model, which focuses on the treatment of disease. This emphasis on pathology often includes fear of symptoms and disease. A salutogenic approach looks at the myriad of health and lifestyle choices that can be utilized to create better vitality and well-being. Salutogenic practitioners use encouragement and support in their care, with an inherent trust in the body's wisdom to adapt, heal, and regenerate.
Salutogenesis, from a chiropractic perspective, is about improved adaptability and increased life expression. In addition to proper diet, increased exercise, adequate rest and processing of life's stressors, we recognize the importance of the nervous system in facilitating optimal function and therefore improved quality of life.
The ICPA has become a leader in defining salutogenic health care for today's culture. Our professional training focuses on the vitality and adaptability of life and the inherent wisdom in all life. Our research division is powered by innovation, developing quality-of-life research methodologies and protocols relevant to family well-being. Our public education builds confidence in the body's inherent ability to function at its peak potential. Most importantly, we honor that each individual has the responsibility to decide what health and lifestyle choices are best for their needs and that of their family.