Membership
Discover unique opportunities that will prepare you for your successful family practice.
ICPA Family Wellness Clubs are student-led organizations that enrich college life with events, resources and further education related to pediatric and pregnancy chiropractic. 
Why Join an ICPA Family Wellness Club?
Prepare for your future practice. 
Host Pathways Connect gatherings and other pediatric events to familiarize with the topics, knowledge and skills you will need to communicate with future patients.
Develop personally and professionally. 
Expand your interest in pediatrics and reinforce your Why. Gain leadership experience to prepare you for the environment in which you will practice. 
Establish your professional network.
Develop new relationships on campus, in the community and with other ICPA members. These connections are invaluable when you are in your early years of practice. 
Build confidence. 
Gaining experience in chiropractic college will prepare you for opening up your practice, and we want you to feel as capable and prepared as we possibly can. 

Find a Club
Join one of the active ICPA student clubs. Clubs provide professional and social opportunities and host both on and off campus events to cultivate your time in chiropractic college. 
Sherman College of Chiropractic 
 Parker University 
Southern California University of Health Sciences 
Life Chiropractic College West 
Texas Chiropractic College 
Logan University 
Life University 
Cleveland University - Kansas City 
Palmer College of Chiropractic (CA)
National University of Health Sciences 
Start a Club on Your Campus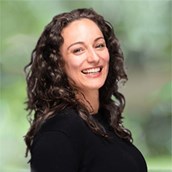 The ICPA Student Club Liaison, Shannon Good, DC, CACCP, provides the essentials to initiate your club as well as resources for continued growth and benefits. The essentials include content and materials for club meetings, organizational support, guest speaker scheduling, and more. 
To get a group started or to receive support for an existing club, contact Dr. Shannon Good at Shannon.Good@icpa4kids.com.

Materials to Initiate and Advertise Your Club
We sponsor an initial pizza party to generate interest and supply you with fliers, bulletin board materials and a custom-made ICPA banner with your club's logo. 

Pathways Connect: Magazines and Discussion Guide
Everything you need to host your very own Pathways Connect gatherings, including free access to 25 copies of Pathways magazine and discussion material. 

On-Going Club Support and Community
You will have the support of the ICPA Student Advisor and access to resources, job postings, events with ICPA Instructors and more.
 

Questions?
Contact Us | StudentClubs@icpa4kids.com | (610) 565-2360