Research
ICPA PBRN Chiropractic Research Projects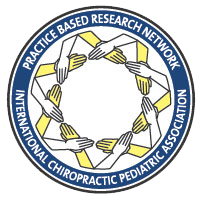 ICPA PBRN studies originate both from ideas submitted from our members and general chiropractic community to address questions of immediate interest to the chiropractic profession. Foremost is the safety and effectiveness of pediatric chiropractic, women's health issues, and general family care. Credentialed PBRN chiropractors are provided the opportunity to positively impact the future of chiropractic. 


Current PBRN Chiropractic Research Projects
Study 18: Children's satisfaction with their chiropractic care
The purpose of this study is to look at how happy and satisfied children are with their chiropractic care and why their parent/guardian chose chiropractic for their child.
This study requires 12 pediatric patients (ages 8-17) and their parent/guardian to complete a series of surveys with at least 7 days in between surveys.  The deadline to submit data for this study is December 31, 2020.
If you are interested in participating in this study, please contact Kelli at PBRN@icpa4kids.com for further instructions.
Completed PBRN Chiropractic Research Projects
Study 1

: PROMIS Perspective of Children under Chiropractic Care 

Study 2

: PROMIS Perspective of Parents with Children under Chiropractic Care 

Study 4

: The use of the WEBSTER Technique in PREGNANT patients: a prospective cohort study within a PBRN 

Study 5

: The use of the WEBSTER Technique in NON-PREGNANT patients: a prospective cohort study within a PBRN 


Study 6

: How do chiropractors manage clinical risk? A practice-based research study.


Study 7

: The sense of coherence and quality of life among Doctors of Chiropractic. 


Study 8

: The sense of coherence, quality of life and visit specific satisfaction of chiropractic patients attending care in a PBRN 

Study 9

: The chiropractic care of children with Autism Spectrum Disorder in a PBRN 
Study 11:  Parental satisfaction and interpersonal process of care of the chiropractic care of their children
Study 13:  The quality of life of children under chiropractic wellness care
Study 14:  The chiropractic care of children in the wellness paradigm