About
ICPA Founder Larry Webster, DC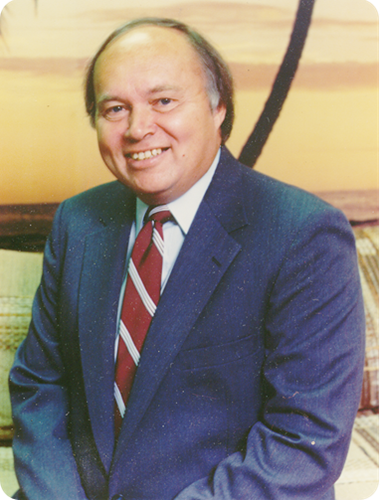 1937-1997
Dr. Larry Webster was a visionary and a teacher of chiropractic care for children. His natural ability to connect with children and his love for them was felt by anyone who watched him adjust a child. 
As a 1959 graduate of Logan Chiropractic College, Dr. Webster started his practice in Missouri. During 20 years of family practice, Dr. Webster's desire to help children and pregnant women reached out beyond his community. He served as a clinic director at Life Chiropractic College and as the pediatric instructor for 11 years. During this time, Dr. Webster influenced thousands of chiropractic students who had the unique opportunity to learn from his clinical experience. 
Dr. Larry Webster, developed the Webster Technique to address sacral subluxation. In response to his daughter Lucinda giving birth to her daughter in 1976, Dr. Webster wanted to develop an adjustment "for laboring women to help with the ease of birth." He worked diligently with pregnant women developing this technique in hopes of offering them an easier delivery than his daughter had. As he taught other doctors of chiropractic this adjustment, they reported positive birth outcomes. 
Dr. Webster was known for his passion, his advocacy of children and chiropractic, and the development of the Webster Technique. Like a pebble striking a pool of water, Dr. Larry Webster created ripples with his knowledge and commitment to the chiropractic profession. He was always available to assist colleagues, sharing his skills and experience with other chiropractors. His individual seminars expanded to a complete pediatric certification program, the first of its kind in the chiropractic profession. 
Dr. Webster, with his love of chiropractic, his colleagues, and children, has left a profound influence on this profession.
To our founder, we owe the beginnings of our organization and to our founder, we owe the vision and passion in seeing chiropractic care become a reality for all children. With much appreciation, the ICPA continues the legacy of Dr. Larry Webster and we invite your participation in fulfilling our dream.
"Chiropractic Today for a Better World Tomorrow"