Training
Program Details
The ICPA Certification Program provides chiropractors and chiropractic students with fundamental clinical skills, knowledge, and research pertaining to the care of children and pregnant mothers. The program is designed to build your confidence as a family practitioner and guide you and your practice model towards the creation of health, building the vitality and adaptability of those that you serve. 
At the close of the program, ICPA graduates are eligible for the credentials CACCP: Certified by the Academy Council of Chiropractic Pediatrics.
Overview
Length: 200 hours, consisting of 48 course credits and a final exam.
Requirements: 48 course credits (19 course offerings, including 4 online courses) plus a final exam portion. As of 2019 anyone taking the final exam will also need to complete the newest version of the Webster exam.
Cost: 3 payment options available: View Pricing Details » (there is an additional, separate exam fee to be paid when you apply to take the exam.  This is not included in the program fee)
Prerequisites: Open to chiropractors, and effective 1/1/2020, chiropractic students within a year of their graduation date. ICPA membership is required to attend the Perinatal Care with Included Webster Certification seminar. All other seminars do not require membership to attend.
---
Program Features  
30+ years of family practice experience from 19 experts. 
Practical clinical content and research for the evidence-informed practice. 
Highly accessible with availability in 20+ locations, most local to chiropractic colleges. 
Flexibility in the program schedule and payment options.  
Hands-on technique practice and workshop-style classes. 
Take home tools, techniques, and strategies you can use on Monday morning.
Convenient online courses available all year. 
---
Program Endorsement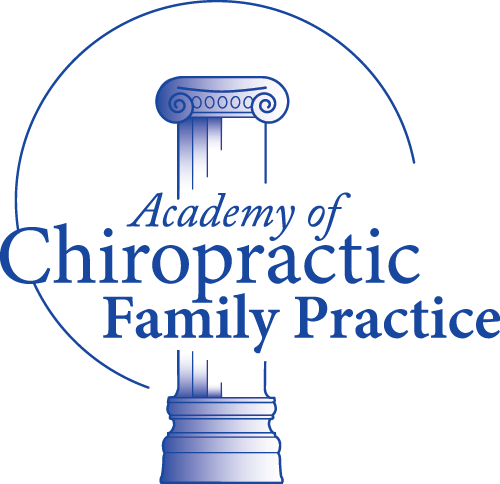 The ICPA Certification and Diplomate Programs are endorsed and certified by the Academy of Chiropractic Family Practice. 
The Certification Program is co-sponsored by Cleveland University - Kansas City. Additional post-graduate sponsors of the Certification Program include Northwestern Health Sciences University, Life University, Sherman College of Chiropractic and Parker University.
Certification Requirements 
1. Complete 15 in-person seminars. 
Seminars are held in hosting locations about once a month over the course of 14-20 months. Seminars are held on Saturdays and Sundays, and each seminar is 12 hours total (unless otherwise stated). View Curriculum » 
2. 

Complete 4 online seminars. 

Online seminars are exclusively offered through our website. These classes can be accessed at any time through your account. View Online Courses »
3. Complete the CACCP exam.  
The CACCP exam is a comprehensive essay exam and consists of one question from each seminar in the current curriculum. After completion of the 19 course offerings, you can register for the exam. The exam registration fee is $500 and is not included in the program fee.  If you took the Webster course prior to Fall 2017 and have not passed the written Webster exam, this will be sent to you when you register for the final exam.  
FAQ
How long do I have to complete the curriculum?
The ICPA recommends that each candidate complete all classroom modules and register to take the exam within 3 years of their first seminar. This is referred to as your Curriculum Deadline.  After 3 years there may be additional requirements to complete.
What is taught in the Certification Program? 
All techniques taught in the Certification Program are those currently taught at chiropractic colleges and are adapted for children and pregnant patients. 

Pregnancy care: techniques and procedures, Webster Technique certification. Effects of nutrition on fertility, during and after pregnancy. 
Extensive research: concerns that parents face, childhood issues and evidence-informed research to substantiate care. 
Pediatric care: newborn adjusting techniques, toddler techniques and school-aged children's concerns. Short lever segmental, gonstead technique, thompson technique, infant toggle, upper cervical and the tonal model of care. 
Sciences with practical application: in-depth look at pediatric neurology, immunology, physiology, nutrition throughout childhood. 
Neurodevelopmental challenges and care: adjusting techniques, segmental motion palpation, validation of the VSC.
Communication: educating on the proper scope of chiropractic and the intention for care. Transitioning from symptom-based model of care to a salutogenic family practice model. 
Self-assessment: strategies for practice and personal development. Principles, procedures and practice management tips.  
Can I attend seminars in more than one location?
Yes! You will be asked to select your primary location when you register for a series, but you can make up a seminar in any other offered location. 
How long do I have to finish the online courses? 
Once registered for an online course, you can start and stop as many times as you need until you complete the entire course (your progress is saved). Each course contains short quizzes that you must complete after each section. These quizzes must be passed before you advance in the course. 
When can I take the exam?
Licensed chiropractors who have completed all 19 course offerings are eligible to apply for the CACCP exam.  Students must upgrade their membership to DC status before applying for the exam.
How long does the exam take?
The final exam is a rigorous, comprehensive exam, completed over the course of 90 days. 
Where can I view the terms of agreement for the ICPA Certification Program? 
You can review the policies and terms of agreement for the Certification Program here.
How to Register
Pay-in-Full
Streamline registration to the whole series and save up to $800 by paying for the program in full.  (This payment option does not include the exam fee)
Auto-Registration
One week before the seminar, we'll automatically charge you for the upcoming class in your location with the card that you provided. You have the option of canceling this service at any time. If you choose auto-registration, you will be required to register and pay for the online classes independently. 
Pay as You Go
Once a month, prior to each in-person seminar, get online and register for the upcoming seminar you want to attend. Don't worry, these courses will still accrue toward your certification and you'll still have the option to register for the whole program if you decide to later. Register by 12:00 AM ET on Friday (the day before the seminar) to secure your spot and avoid any late fees. Registration for online classes can be completed at any time.