The ICPA is proud to announce the launch of our new website!
Read Time: 3 Mins
We've redesigned our website with you in mind. Our goal with the new icpa4kids.com is to provide you with an easy way to learn more about ICPA services while simplifying our content and giving you access to many important features to enhance your relationship with the ICPA.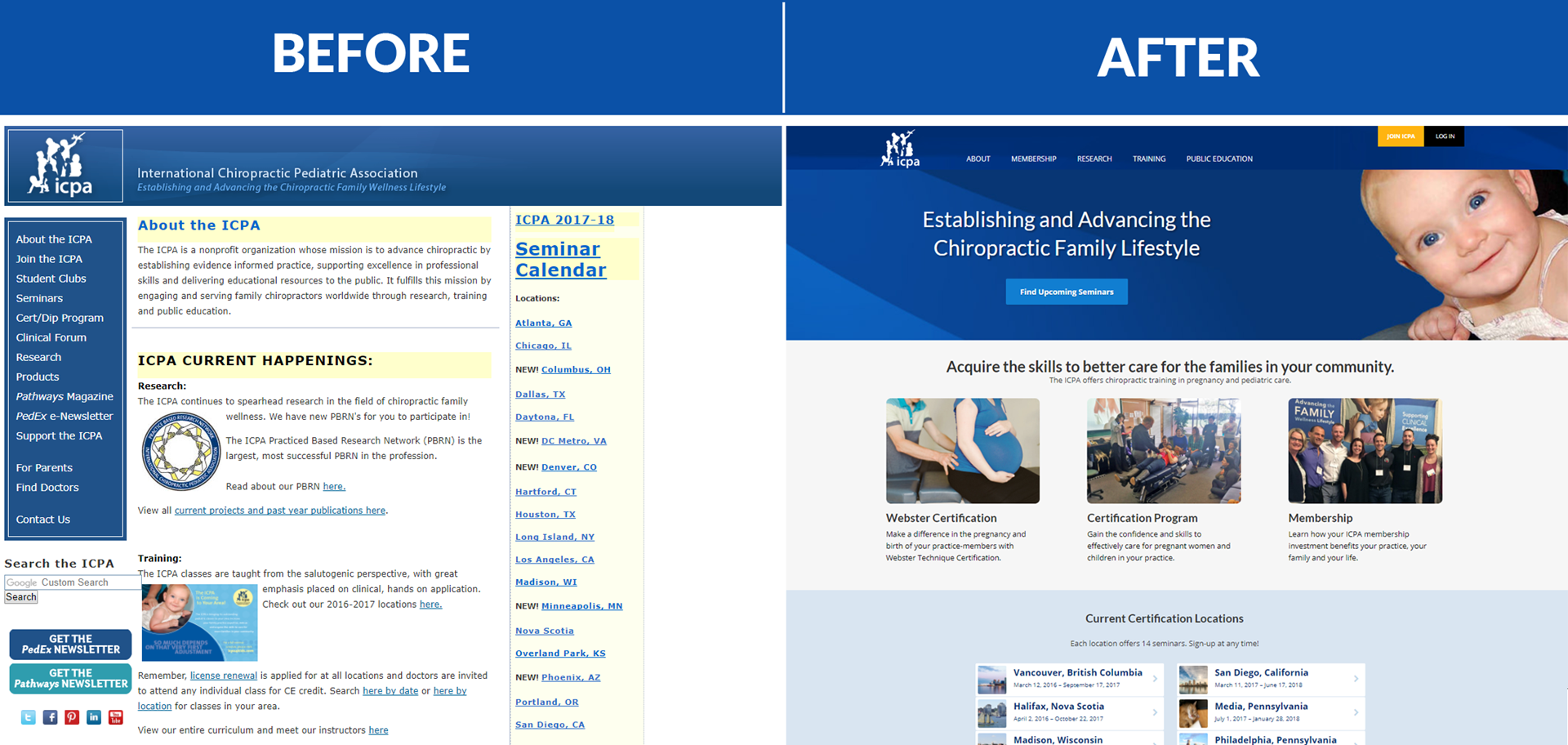 What's New?
For the first time in ICPA history, you can gain access to your ICPA membership and seminar records through your account. Imagine simply logging in and being able to review your records without calling the office. Though we love chatting on the phone (you can still call of course!), you are busy and we want to save you time! 
Your Account
View which seminars you still need to register for and attend
Update seminar registrations by switching your location and updating your payment 
Access seminar notes and resources
Manage your billing and view past and upcoming charges
Request CE credits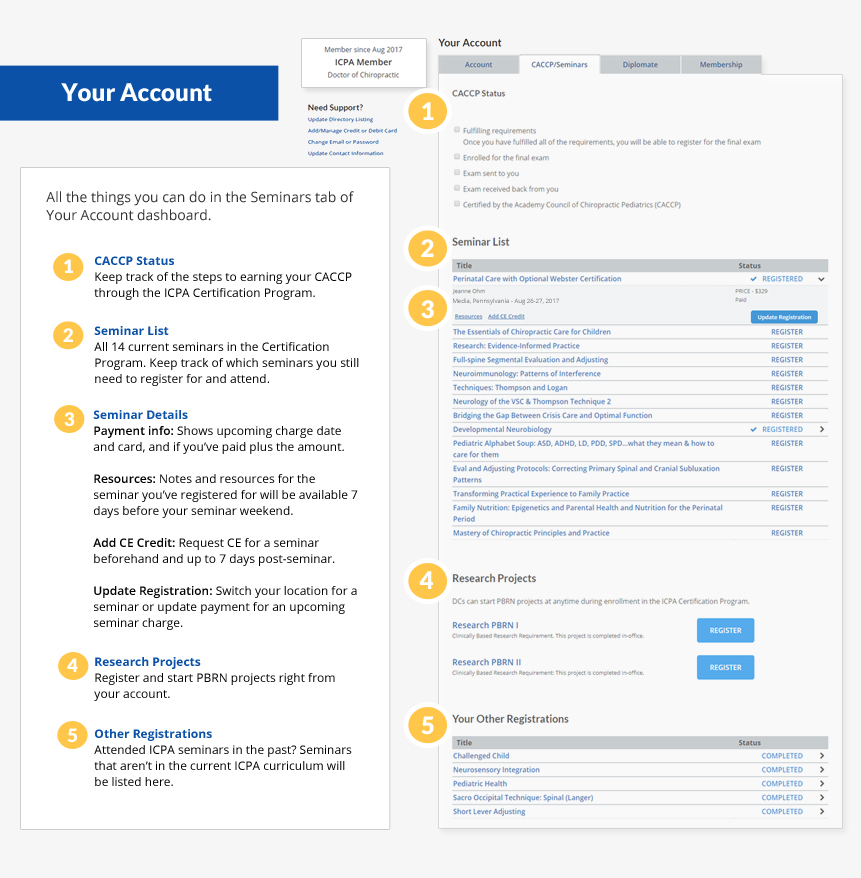 The ICPA Blog
We envision the ICPA blog to be a place for chiropractors to share their valuable expertise and ideas with other chiropractors and chiropractic students. The purpose is to inform, educate and inspire. This will also be a great place to learn more about updates around the ICPA. We're excited to bring this to our members and chiropractic community.
What's Improved?
In our efforts to provide enhanced services, we reviewed our old website, the good and the bad, in order to best accommodate our members and those who frequent ICPA4kids.com.
Seminar Registration
Many of you had trouble with our seminar registration form, and we understand! We made registering for a seminar easier by streamlining the process. You'll start by finding the seminar or series that you want to attend.
You can search for seminars in 3 ways:
Once you've claimed or created your ICPA account, seminar registration is quick and easy because you don't have to navigate through an outdated, non-responsive website. You can even request CE right from the form or in your account!
Website Content
Our old website could be difficult to navigate at times. We made several improvements and put emphasis on cleaning up our content to make it easier for you to find the information you're looking for. If you ever feel stuck, you can always use the search bar at the bottom of the page.
Membership Services
Our biggest priority is to improve the way that we deliver services to our members. Now you can manage your membership from your account: update your directory listing, renew your membership or update your payment information.
We've also made improvements to our members' only section, where members can find practice resources, with more to come!
We're excited to share our improved online presence with you and we hope that you like the changes! Interested in sharing your thoughts? Your feedback is important to us! Take a minute to provide us with some feedback here.